Strategy games were always popular between real gamers. And finally we have something very intereseting – Game Forge just launched a new strategy game called Ultimate Pirates. This is a browser-based strategy games, so you don't need to download any client, just open your browser and start playing.
In this Real Time Strategy you build your own pirate paradise in golden age of piracy. Create your powerful fleet with different types of ships, get supplies (because your fleet needs some rum haha). Discover new islands, gather resources, find treasures and most importantly – FLYG THE FLAG.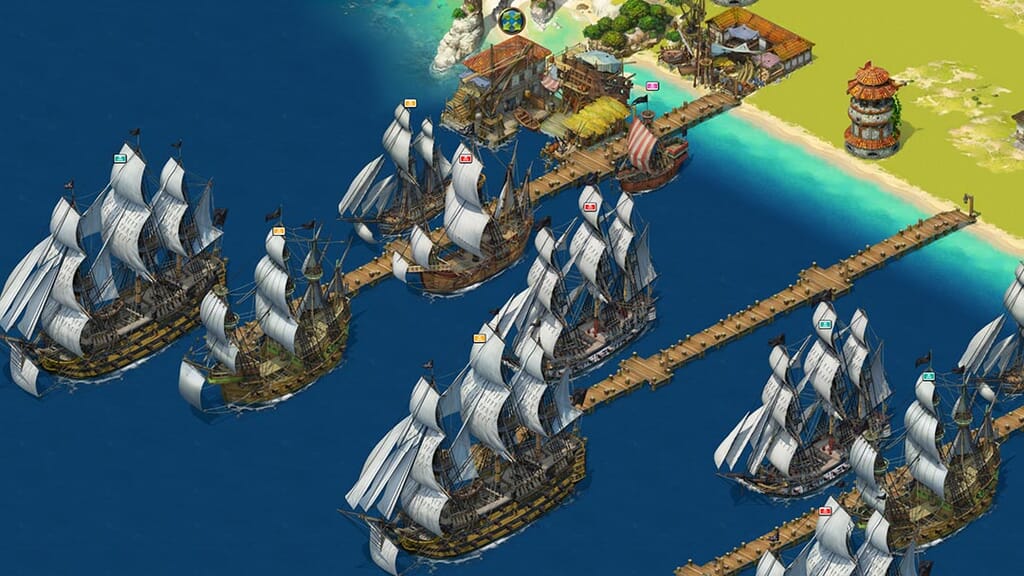 Ultimate Pirates online game is really addictive, you can't stop playing once you start. This strategy game is different than others. The graphics are really amazing even you play on your browser. One more thing, even this game is new in the market, there are many players online already. So you can communicate with them, create allies and capture other player's cities. This game is all about having fun. It won't let you fall asleep.
Don't forget to defend your island, because once you get more resources, your island will become a target for other pirates. So prepare defence structures in your town too. This will help you to save resources and become top player.
This game is free to play for Desktop users. You just need to sign up and you ready to go.
Bellow you can check the official trailer of the game:
In conclusion, we would like to say that this game is really interesting and if you are a fan of real time strategy games, you must to try Ultimate Pirate as soon as possible. Good time is guaranteed.
Gameforge is well known company for creating strategy games and this time they surprised us again with a new outstanding strategy game.