Online horse games always been popular MMORPG (massively multi-player online role playing game). This time we will review the most popular horse game – Star Stable. If you want to play this game for free you will have to register and create an anccount. Next step – you have to download the game to your MAC or PC (works on both operating systems). It's very easy to install the software (takes only around 3 min): complete the easy steps and you are ready to play.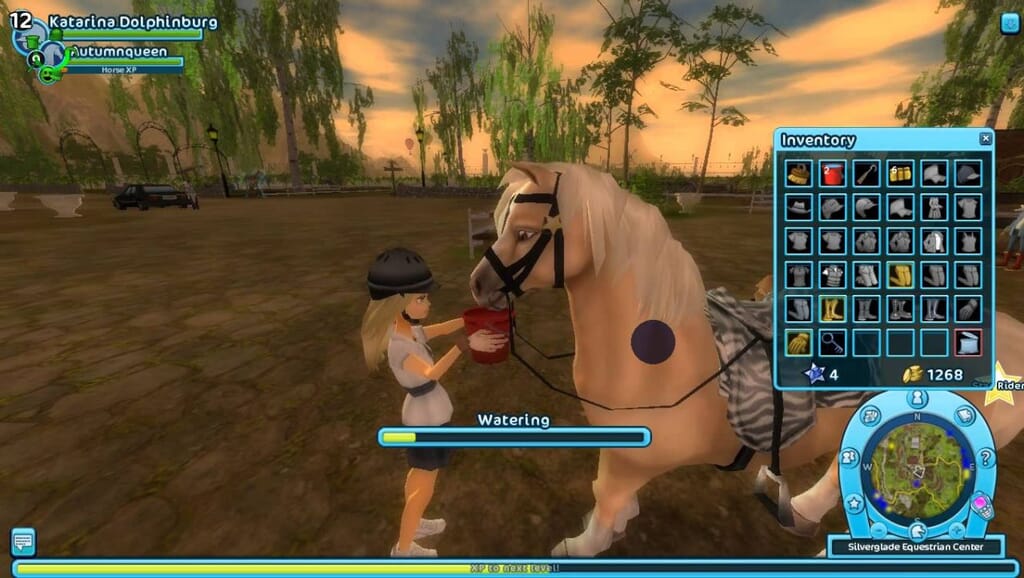 If you are looking for a game that is fun and interesting without war/crime, Star Stable is your choice: it's all about riding beautiful horses, racing against other online players, and completing various tasks given by the citizens the Jorvik (magical city).
This game fits for all ages, doesn't mater if you are a girl or a boy. It is fun and positive for everyone. This game is very exciting – you can play it for hours: you can choose complete various missions or customize your horse.
When you launch the game for the first time you will have to create your character, customize it, give a name, as well as horse. After this you will be able to complete tutorial (which we recommend to take, because it will help you to understand the gameplay better) and start playing.
Players can choose to complete missions or just free-play – enjoy the world of Jorvik and meet new friends there. You will find lots of players online, this video game is popular, so there are many people online every single day.
This game is free-to-play, but if you want to fully experience this awesome horse game – you'll have to play. But it's a normal thing: if the good game want to be live, developers should earn something for fixing bugs, making better graphics and so on. So monthly payment it's very normal thing in this game. In the beginning you don't need to pay nothing, just start playing and reach further levels.
Graphics are stunning on this game. The world looks beuatiful and nice. If you are a PC user, here is the basic requirements:
OS: Windows 7 (32- or 64-bit), with the latest Service Packs
CPU: Intel Pentium D or AMD Athlon 64 (K8) 2.6 GHz
RAM: 2 GB
Free Disk Space: 5 GB
Video Card: Intel HD Graphics or AMD/ATI Radeon HD Graphics with OpenGL 2.1
Sound Card: Yes
Internet Connection: Yes
For MAC users the only requirement is OS X 10.10 or above.
The community of Star Stable is really great. You can join lots of virtual riding clubs, also create your own one. The forum of this game is also really great – lots of people that are willing to help you and answer your game related questions. Also you can chat with other players while playing the game on the chat tab.
Star Stable online game is for horse geeks. If you like horses – this game is for you. 3 million active players definitely say that this game is great and really popular across the globe.
Enjoy!